7 Best Tourist Places in North Kerala
God's own country, Kerala is without a doubt one of the most beautiful places in India. The serene beaches, exotic hill stations, magnificent waterfalls, tranquil backwaters,  lush green landscape, picturesque tea gardens, rich wildlife and the amazing climate add charm to this beauty. The south of Kerala has the most visited destinations by the tourists. They are unaware of the amazing tourist destinations that North Kerala offers. The northern region is an stacksteroids underrated beauty in Kerala and here is a list of 7 best tourist places in North Kerala. If you are looking for a place to travel during vacation, be it a weekend getaway or a long trip, be it with your friends, with your family or solo, North Kerala has so many amazing places that will satisfy the traveler in you. Here are what you can do in the 7 districts of North Kerala.
1. Calicut ( Kozhikode )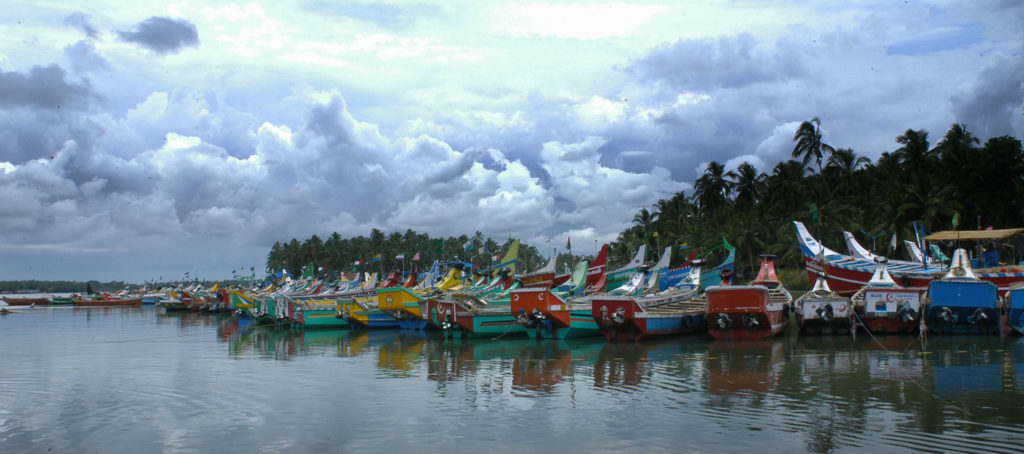 Kozhikode also known as Calicut, is the place where Vasco Da Gama landed when he came to India. It is famous for its beaches, food and the polite auto rickshaw ( tuk tuk ) drivers. Kappad beach has a stone monument to commemorate the landing of Vasco Da Gama. Kozhikode beach is a spot where you can visit to see the breathtakingly beautiful sunset. There are small vendors in the beach who sell delicious salted food like mangoes, pineapples and so on.
Beypore is known as the land of boat makers in Calicut. You can see manually wood carved boats called "uru" in the Beypore port. The tasty food is another factor that sets North Kerala apart from the other parts of Kerala. It will be a great miss if you don't devour on the scrumptious biriyani when you visit Calicut.
2. Wayanad
"Land of paddy fields" Wayanad has a lot of attractions to offer. From tea plantations to dense forests, dams to magnificent waterfalls the list is endless. It is an ideal destination to getaway from the city life.
Trekking to Chembra Peak is an activity that you can indulge in when in Wayanad. There is a heart shaped lake that never dries on the way to the peak. You can see the stone age carvings of 6000 BC in the Edakkal cave. It takes almost 45 minutes to climb the cave but what you see on the top will be worth it.
Boating in Pookode Lake is a must do activity when in Wayanad. The lake has the shape of Indian map. Freshwater fish and different varieties of birds add to the beauty of the lake. Exploring tea garden, staying in a tree house, visiting the wildlife sanctuary, visiting the Meenmutty waterfalls are a few other things you can do in Wayanad.
3. Malappuram
Malappuram is one among the places to have pure good quality air certification in India. It's historic monuments and natural attractions attracts the tourists to this place. Kottakkunnu is a recently developed tourist destination in Malappuram. It has ruins of an old fort constructed by Zamorins of Kozhikode.
Kadalundi Bird Sanctuary is home for over 60 varieties of migratory birds and 100 varieties of native birds.Migratory birds such as terns, seagulls, turn stones and so on can be see in the months of November to April. Nedumkayam Rainforest, Adyanpara Waterfalls, Kodikuthimala, Biyyam Kayal and Kozhippara waterfalls are a few other places you can visit in Malappuram.
4. Kasargod
Kasargod is another less explored beauty which consists of beaches, historic monuments, wildlife sanctuaries and backwaters. Built 300 years back, Bekal fort is one of the well maintained forts in India. It is surrounded by the beautiful beach and also provides a good view of Arabian Sea. It takes about 2 to 3 hours to cover the whole fort. A trip to Kerala is incomplete without exploring it's backwaters in the houseboat. The backwaters of Bekal are now gaining popularity among the tourists. Bekal Ripples offers a wide range houseboat cruising packages at Nileshwar along the Tejaswini River. It's luxury Nileshwar houseboat cruise offers the ride along the untouched waterworld of North Kerala.
The only lake temple in Kerala, Ananthapura Lake Temple is also a must visit place in Kasargod. It was built in ninth century. Trekking in the Ranipuram Hills is another activity you can do. Wild elephants can be seen wandering around in the top of the hills.
5. Kannur
Kannur is the land of myth and legends. It has so many attractions both historic and natural. Theyyam rituals are also seen in Kannur. You can enjoy the peacefulness of the beach far away from the crowd in Kannur beach. The beach consists flat laterite cliffs and an enormous sculpture of a mother and child. Asia's longest drive-in beach Muzhappilangad drive-in beach is situated in Kannur. The firmness of the sand makes it possible to drive through the beach.
You can also see a worship dance form called Muthappan Theyyam at the Muthappan Temple everyday.
6. Palakkad
"Rice Bowl of Kerala" Palakkad is a beautiful town with timeless landscape. It has huge acres of lush green rice field which is a feast to the eyes of the viewer. The largest reservoir in Kerala Malampuzha Dam is located here. Another major tourist attraction, Malampuzha garden is in the front of the dam. The beauty of the garden will take your breath away.
Tipu sultan fort located in Palakkad has an awestricking architecture and interior. If you are someone who enjoys beautiful aesthetic you have to visit this place at least once in your lifetime.
Nicknamed as the second Ooty – Nelliyampathy Hills, is perfect for a weekend getaway. Dense forests, waterfalls and trekking trails are what Nelliyampathy consists of. It will mesmerise you with it's charm.Another location is Silent Valley National park which is rich in flora and fauna.It should be on your must visit if you are a nature lover.
7. Thrissur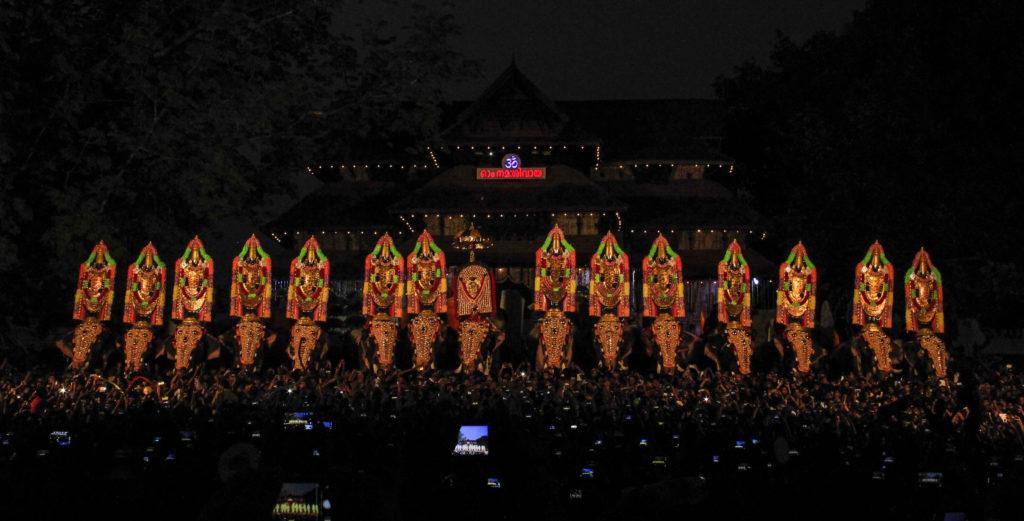 Thrissur is a state with so many colourful festivals and events,the most important of it is the Thrissur pooram. It is conducted during the malayalam calendar month of Medam Thrissur offers a religious experience in addition to the natural views.
There are innumerable temples, waterfalls, beaches to visit in Thrissur. Athirappilly Waterfalls is the most popular tourist destination in Kerala. The possibility of taking a dip in the water makes this more attractive.
Vazhachal Falls is just a few minutes away from Athirappilly Waterfalls. It is the best place if you are looking for a blissful escape. If you want to enjoy a peaceful sunset in the beachside, then Chavakkad Beach is the place to go. You can see the waves crashing against the rocks in here. Guruvayoor Sree Krishna Temple, Kerala Kalamandalam, Shakthan Thampuran Palace, Thrissur Zoo and State Museum are other places to visit in Thrissur.